17 Dec

A Basque life changed because of you!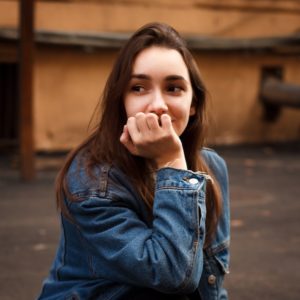 When Laraitz arrived in 2018 she was reserved and quiet.  Her host parents, Dean and Linda, said she was "an observer," quietly taking everything in.  They said their goal was to make her feel loved and cherished, and during the month Laraitz formed a special bond with her host family. Linda said they didn't have any deep conversations with Laraitz about faith, but continually prayed for her and loved her.  She went on to say, "It was amazing to see the way God brought people into Laraitz's life who impacted her by sharing their stories of God's hand on their lives."
Near the end of the first month Laraitz asked to meet with Dean, Linda and a few others she had grown to trust. She had questions about Jesus and the Gospel message. After listening carefully, Laraitz decided  she wanted to begin a relationship with Jesus.

When she returned to her host family this summer (2019), she confided how difficult it was upon returning to Basque Country because she had no one in her town to talk with about her new faith.  Her life had changed inside but she longed for fellowship with other Christ-followers who could help her grow.
In July, her host family and others from the church had the chance to encourage Laraitz in her new faith, but their hearts ached for her as she departed for home. "How can she grow in her faith when she's all alone?"  But this year things were going to be different.
Shortly after returning home, a Basque believer and SUSA leader, who lives in the same town as Laraitz, contacted her and they began meeting together to talk and pray. Laraitz also made the decision to enroll in the year-long Alpha Discipleship Course at a SUSA office near her town. 
Laraitz is charting a different course than everyone she has known.  She is pursuing a relationship with Jesus, no matter the cost.  Linda said, "Laraitz is so brave!"
This life-changing story began in the USA with her host family, but it continues because of the SUSA mission team in Basque Country. It's because of your prayers and financial gifts that make the mission in Basque Country continue to grow and make it possible for Laraitz to be discipled in her home culture.